Freewheeling is partnering with Masayuki Coba and his infamous "Tako Bar" to bring you fresh Mexican food to your door using human powered motion.
"The Burrito Bonanza" ¥5,000
The package includes 4 Burritos, Dip and chips.
You can also request to add Masayuki Coba's Signature Hot Sauce.
Limit one per order +¥1,000.
Vegetarian option available, please inquiry directly about any food allergies or concerns.
This food will be prepared at the Tako Bar ultra clean private kitchen in Shibuya PARCO which is open to staff but not the public.
We are doing are best to offer quality, cleanliness and limit waste as much as possible by using reusable ziplock bags and minimal packaging.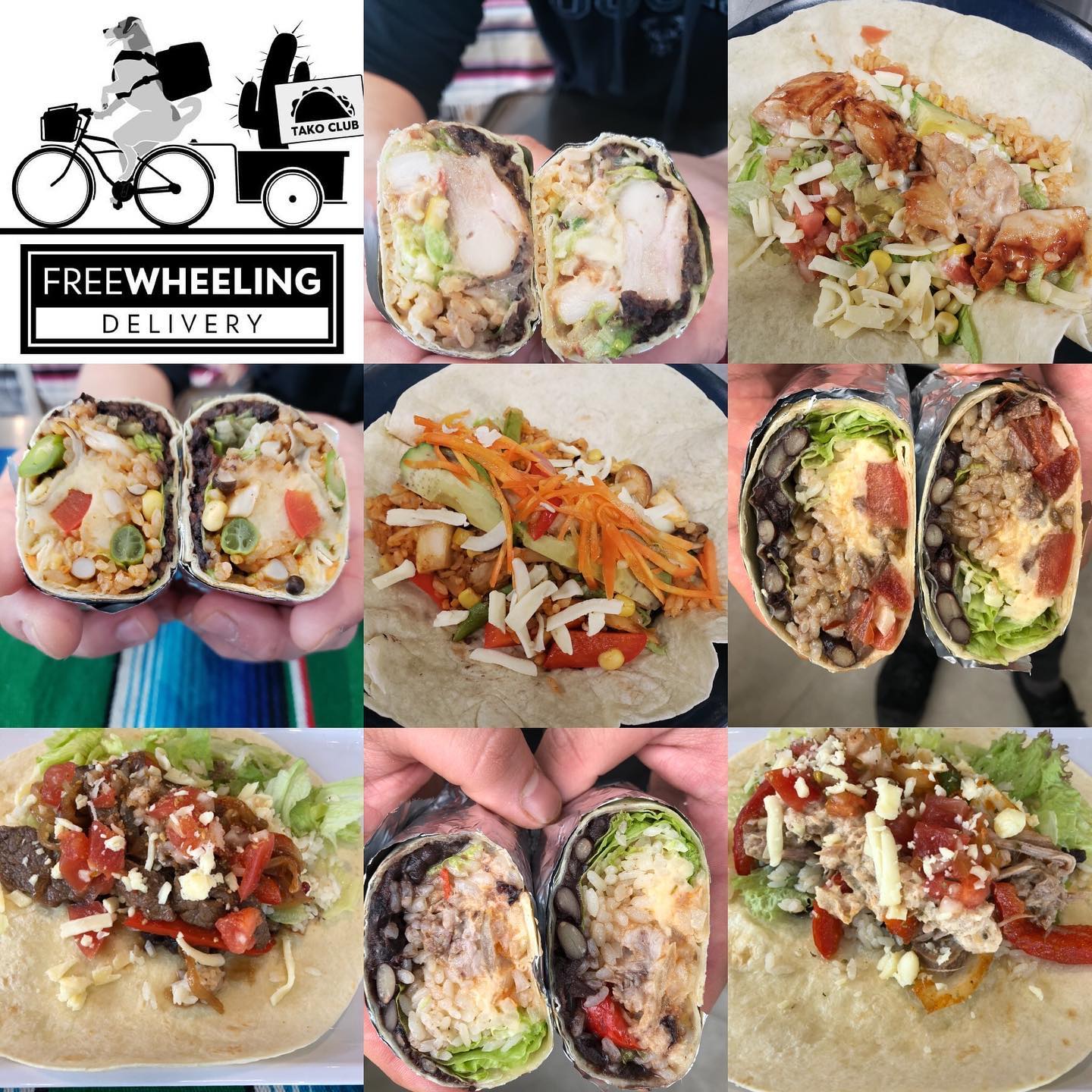 ¥5,000 Burrito Bonanza is the only order available.
Payable upon delivery.
Max 20 orders