Freewheeling delivers International cuisine to your door by human powered motion.
Please reserve your order on our website featuring a new culinary option each night. Support your local community and enjoy quality food, coffee and fresh pressed juice.
We appreciate your business and support during this challenging time.
---
LET US BRING THE WORLD TO YOU ANY DAY OF THE WEEK
WEDNESDAY – FRIDAY
THE BURGER
Just what you have been wanting for years in Japan. A good California style burger.
MONDAY – FRIDAY
EGYPTIAN NIGHT
Spice up your life a little and try some Egyptian Food.
MONDAY – FRIDAY
SANDWICH
Do you know what time it is? It's sandwich time. Get your orders in now before we run out!
FRIDAY ONLY
PINK COW PARTY
Every night is Saturday Night now and you can party whenever you want (maybe). Have a Pink Cow Party this Tuesday Night.
FRIDAY ONLY
SOUL FOOD
If you are American or have spent any time in the deep south (of America) you know exactly what type of comfort food this is. If you haven't had any yet…
SATURDAY ONLY
TAKO CLUB
Right from the roof-top of PARCO in Shibuya the famous TAKO-BAR is staying open (kind-of) to serve you their tasty Mexican meals.
SPECIAL DAYS
MIKKELLER
Tucked in the back streets of Shibuya across from a love hotel and a shrine, Danish craft beer legend Mikkel Borg Bjergso has a new location in Japan.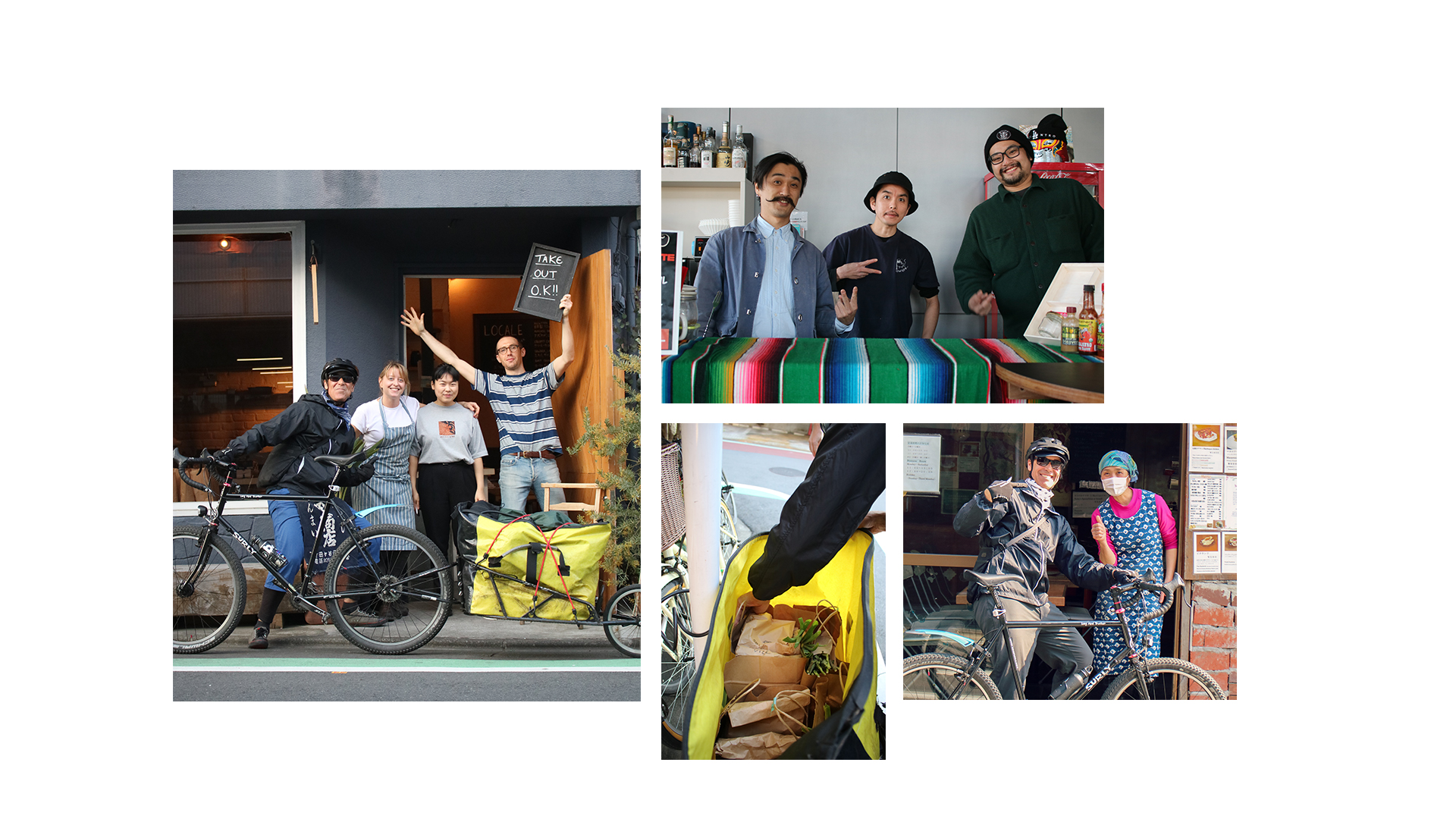 As many of you know FREEWHEELING usually takes tourists around the city not food. While we wait for our guests to come back to Japan we wanted to support our local favourite restaurants and places we have a strong connection with.
By using our service you help us keep moving forward and we will keep our wheels spinning to provide you with the next culinary adventure.